Himalayan University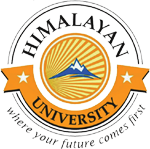 Himalayan University, a name tagged to enhance the strength of Indian higher education while offering the quality and nurturing education in almost every theme of major disciplines. Himalayan University being as a top ranking university of India commits to bring the student with bright future. Himalayan University also conduct their counseling session under the operation head where they analyze the interest of the students as per their past education and experience and then offer the best suited career programs.
Plan your future with Himalayan University where you will find a wide spectrum of degree programs to move ahead with career goals.
Himalayan University is a young and dynamic segment of higher education that concern new challenges and unique tasks in order to raise its favorability and creditability global wise. Top class educational environment, all types of students facilities of international standard, latest course curriculum, wide range of degree programs have made it as one of the enriching and enlivening universities of India.
Himalayan University provides education in regular as well as private mode. Age limit for admission in regular mode is 35 years, however a person of any age group may take admission into private mode and complete his/ her education.
Swami Vivekanand Subharti University
Swami Vivekanand Subharti University (SVSU) is a Private University, registered under University Grant Commission (U.G.C.) Act, 1956 having been set up under Swami Vivekanand Subharti Vishwavidhaylaya, Uttar Pradesh Adhiniyam, 2008 (U.P. Act No.29 of 2008) as passed by Uttar Pradesh Legislature and assented by the H.E. Governer of Uttar Pradesh in September 2008.
The University is providing distance education in various specialisations. Few of the common courses offered by Subharti University are B.A., B.Com., B.Sc., M.A., M.Com., MBA, Dual MBA, MCA, BCA, etc.
Empowered to award Diploma, Bachelor and Master degrees as specified by UGC under section 22 of UGC Act 1956.
SVSU offers MBA program in some of the very rare specialisations like Fashion, Fine Arts, Telecom Management and Pharmaceutical Marketing.
Sunrise University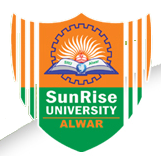 SunRise University is situated in Alwar. University is established with a vision to meet the dynamic needs of competitive world around us through a valued systematic functioning and turn out professionals of calibre and competence, which would bring about a qualitative change to nation through their contribution.
The mission is to provide quality education to all deserving students sans caste, creed, gender or money. Dr. Vishnu Kumar Agarwal (MBBS, MD, MBA) is the Chancellor of the SunRise University - Alwar.
The Success story of the IET Group of Institutions which started with the establishment of IET Engineering College Alwar in the year 1998, is continuing with a new chapter being added to it every year. The Group is ISO 9001 : 2000 Certified institution and also got NBA Accreditation for international quality in education by Govt. of India. Presently 2 Engineering Colleges, one Pharmacy College and one Homoeopathic Medical Colleges are running under the IET Group. The Group is running B.Tech., M.Tech., MBA, MCA, B.Pharmacy, M.Pharmacy, BHMS Degree Courses, with the approval of AICTE, Govt. of Rajasthan and affiliated to Rajasthan Technical University, Kota, Rajasthan University of Health Sciences, Jaipur, & Rajasthan Ayurved University, Jodhpur.